VMAC G30
Gas Engine Driven Air Compressor, Now Powered By Honda.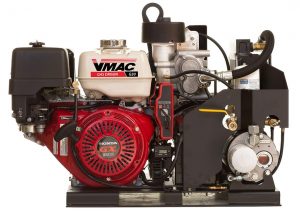 Popular with mobile mechanics, tire service technicians, and light-duty contractors, the G30 is the best choice for operators using air tools for light duty applications.
VMAC's G30 is still the most affordable gas driven rotary screw air compressor available, providing lightweight, compact, and powerful performance for mobile work truck applications. It also comes with a limited lifetime warranty on the G30's compressor air-end.