VMAC Hydraulic Driven Air Compressor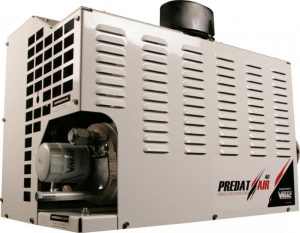 VMAC's Hydraulic Driven air compressor is a compact, powerful and lightweight hydraulic deck-mount air compressor that can operate in any climate making work easier for you.
The air compressor comes with with easy to use digital controls that extend compressor life by automatically protecting it in extreme environments.  
VMAC's hydraulic powered rotary screw compressor produces 25 to 60 CFM and is designed to run continuously or intermittently.