VMAC Raptor60 Diesel Driven Air Compressor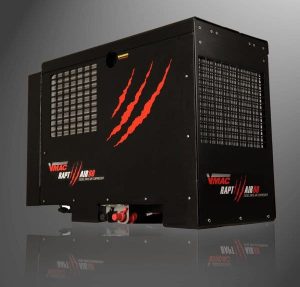 The VMAC diesel driven air compressor is for getting the performance of a truck engine-driven air compressor, without actually running the truck. It also has engine idle reduction to decrease emissions, save fuel and maintenance costs that extends truck and equipment life.
Engine idling is reduced using the control system that automatically shuts the compressor engines off when air isn't needed, and restarting the compressor engine when air is needed.
Applications – Common jobs that use the compressor system:
Mobile heavy duty mechanics
Mobile tire service technicians
24/7 roadside repair technicians
Remote jobsites (when skid-mounted)